DATE / TIME:

2019•08•19 14:00 - 15:00

Location:

Macau
Associate Professor Payal Arora from Erasmus University Rotterdam will visit the United Nations University Institute in Macau to share her insights in "Rethinking automation for the common good".
ABSTRACT
The 21st century is marketed as the age of innovation. Sir John Chisholm, an expert on change management, declares that technology will change "the very future of the human race." Ryan Allis— the current chairperson of Connect and Hive in San Francisco and an angel investor in twenty- five companies, including SpaceX, Elon Musk's Mars project— provides a startup guide to ease us into this new era. All we need to do is reimagine "everything," says Allis. With just "a laptop, a smartphone, and the cloud," we can access any service anytime. While traditional institutions such as the educational system in low- income countries is regarded as a "stunning market failure" according to the likes of Matt Keller, Senior Director of Global Learning XPRIZE, the market "success" of new technology will step in and take its place. Smart technology will replace not-so-smart people. Humans, it seems, have become obstacles to their own betterment. Technology entrepreneurs today are busy making all-inclusive, self-contained autonomous apps for the next billion users –the majority of whom are outside the West and live in countries with weak institutions. Centralized reform should be discarded for personalized solutionism. Automation of self-help is the foundation of the innovation age. This talk will argue against this popular narrative and bring to question this laboratory approach to social progress – and why we have become more forgiving of technological failure than of human failure.
SHORT BIO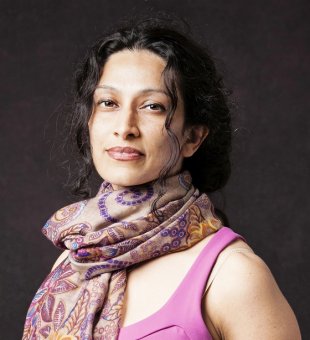 Payal Arora is the author of several books including the Award-winning 'The Leisure Commons: Spatial history of web 2.0,' 'Dot Com Mantra: Social Computing in the Central Himalayas,' and the newly released 'The Next Billion Users: Digital Life beyond the West' with Harvard University Press. Much of her research focuses on global technology innovation and inequality. She has published over 50 papers in her field and has given 140 presentations across 79 cities in 31 countries, including a TEDx talk on the future of the internet. She has consulted for both the public and private sector including Hewlett Packard, Dutch Brewers, GE, Shell, and UNESCO and sits on several boards including the Facebook Advisory Committee, Columbia University Earth Institute's Connect to Learn, and The World Women Global Council in New York. She has held Fellow positions at NYU, GE, Rio's Institute of Technology and Society, and the University of Bremen. She has degrees from Harvard University (Masters in International Development Policy) and Columbia University (Doctorate in Language, Literacy & Technology). She is the Founder and Executive Director of a digital campaigning organization, Catalyst Lab, and is an Associate Professor at Erasmus University Rotterdam.