2020•07•08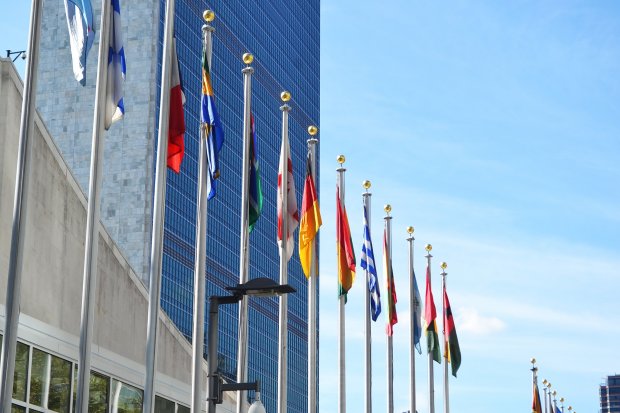 New to a research or policy-oriented role at the United Nations? It is both exciting and overwhelming to start a career in a role where you play an important part in addressing pressing global problems.  We had the honor of speaking with Dr Jan Vandemoortele, the co-architect of the Millennium Development Goals and former Resident Coordinator in Pakistan, for key takeaways from his 30 years with the UN to help guide you through your career.
Sit on the ground and talk to people
"When you work in research and policy related roles at the UN, there is a widespread perception of being in an Ivory Tower where you're completely secluded from the practicalities of the real world. As UN related work is highly context specific, it is important to come down from the Ivory tower and talk to people on the ground to gain a more realistic perspective of the challenges you're trying to solve."
There is no one-size-fits-all solution
"Unfortunately there are no blueprints or silver bullets to challenges that you'll work on tackling at the United Nations. It is always context specific and you cannot avoid it. The key difficulty for working at the UN is to grapple complex nuances locally while applying global approaches. From my experience, I've learned that development is never top-down or bottom-up; it is always a combination of both."
Consider other people's ideas when making decisions
"The most important step in decision making is to list the major pitfalls and biases in thinking. Before discussing with your colleagues, write down your initial reasoning as a base to revisit later before making the final decision. Listen to alternative narratives and do not dismiss contrary data while using multiple sources that are independent of each other. Accept that you will make mistakes, learn from them and move on."
Don't deny your convictions
"Never for the sake of peace and quiet deny your convictions. Stay convinced as to why you wanted to work for the UN in the first place. If it means picking a battle and challenging the status quo, go for it."
You are part of something significant
"A UN job is not like any other job; it is very likely that the job will transcend you. There will be instances when you will feel like you are playing an important role in achieving something big, to make the world a better place and contribute to sustainable development. It is a very humbling job and it gives you the job satisfaction that you cannot find elsewhere."
---
About Dr Jan Vandemoortele
Dr Jan Vandemoortele was UN Resident/Humanitarian Coordinator and UNDP Representative to Pakistan from 2005-07. In 2008 he served as Special Adviser at UNICEF in New York. From 2001-05 he was Director of the Poverty Group at UNDP in New York. Between 1995 and 2001 he was Chief Economist at UNICEF. In the 1980s and early 1990s he worked for the ILO and for UNDP, mostly in Africa.