2020•02•05
From January 20-23, Monticha and I undertook a field research trip to Thailand to gather feedback and insights on the utilisation of Apprise in Port In-Port Out (PIPO) Centres throughout the country. We met with and interviewed labour inspectors, translators, and other government officials from the Department of Labour Protection and Welfare who have been using Apprise in their inspection of fishing vessels as part of our ongoing pilot study.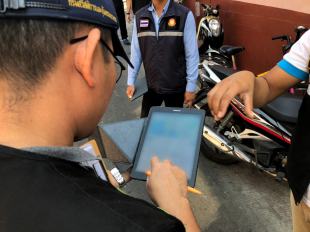 In addition to conducting interviews in the provincial offices, we also accompanied multidisciplinary inspection teams to the fishing docks to observe their use of Apprise. From this unique vantage point, we could see where Apprise fits into the labour inspectors' workflow, gain insights into the inspection process, and interview migrant workers who had used Apprise to gather feedback on their experiences such as the usability of the application and clarity of the questions.
The labour inspectors provided a wealth of perspective and shared how the pilot study had been going thus far. A reoccurring theme amongst those interviewed was that Apprise helps them cast a wider net in the initial screening process as they look for indications of legal violations, forced labour, and human trafficking. Since Apprise has questions available in many different languages, inspectors can reach a greater number of individuals and conduct in-depth interviews when the application raises red flags about the vulnerability of workers.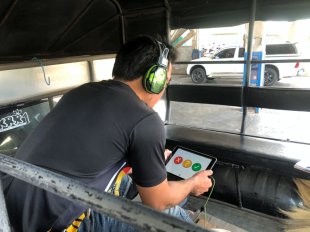 Many inspectors also shared how technologies such as Apprise enable them to do their job more efficiently and effectively. Apprise is one of many tools that have been adopted within the regulatory ecosystem surrounding fishing in Thailand, which has seen a great deal of technological improvements in recent years. Inspectors remarked that technology could never entirely replace their position, nor should it. Rather, technological solutions serve as a complement to their existing functions and enhance the inspector's capabilities to carry out their role.
Boat owners also remarked on how the regulatory environment in Thailand has affected their business since there have been some dramatic changes as the country makes significant strides in combating illegal, unreported and unregulated(IUU) fishing. Hearing and seeing things firsthand from a variety of perspectives provided a well-rounded picture of the changing realities in the industry as new policies have been adopted over time.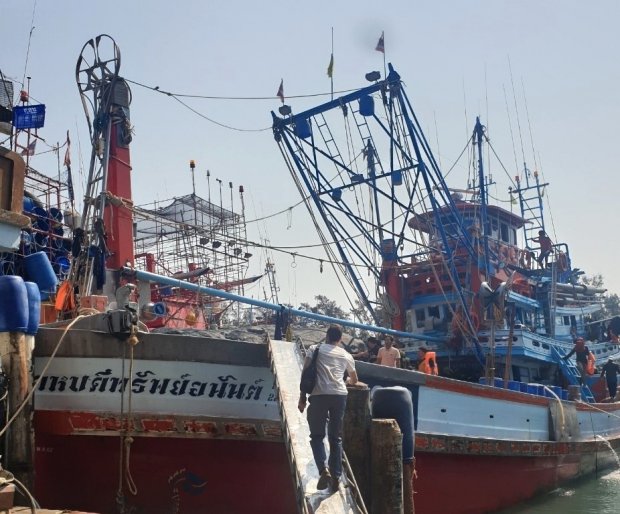 Having started my position with a limited scope of knowledge about labour exploitation, human trafficking, and the fishing industry, this field research trip truly brought the work that I have been a part of full circle. Seeing Apprise being utilised in a real-world scenario for the first time contextualised everything I have been learning about and I was able to make deeper insights, drawing from the understanding and knowledge base I have been developing since joining UNU. As this was my first opportunity to conduct field research in my nascent research career, some key lessons in development projects, such as the importance of multiple stakeholder consultation and consideration of local context, were also strongly reinforced.
---
About the author
Michael Gallo is a Research Assistant at the United Nations University Institute in Macau working on the Migrant Tech project Apprise. His research interests include the application of public health methodologies and conceptual frameworks to modern slavery, and the intersection of health, human rights, and access to justice.