2019•03•21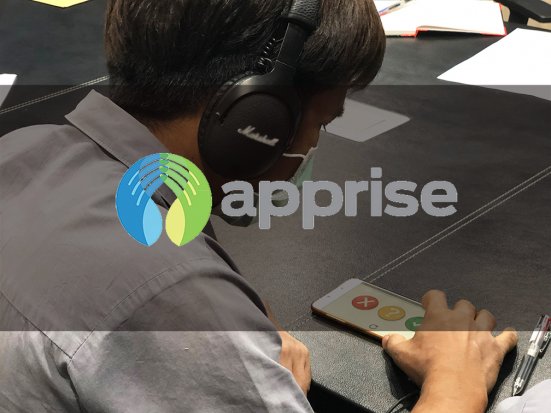 UNU Institute in Macau Principal Research Fellow, Hannah Thinyane's Apprise project has been selected as one of the 30 finalists in the World Justice Challenge and will be showcased at the World Justice Forum VI in the Hague (April 29-May 2).
The Apprise project started in 2017, as a collaboration with The Mekong Club, an Anti Human Trafficking NGO based in Hong Kong, to enhance front-line responders' (FLRs) screening of workers for indications of labor exploitation and human trafficking. Global estimates suggest that approximately 25 million people are trapped in situations of forced labor or human trafficking. The most recent figures state that in 2017, 100,000 victims of human trafficking were identified and subsequently helped, correlating to only 0.2% of the total number of victims worldwide. This significant disparity indicates that current identification techniques are failing workers who are trapped in these vulnerable work conditions.
Apprise uses technology to contribute to the Protection of vulnerable populations, by proactively screening workers and training FLRs how to detect and respond to cases of human trafficking. This tool supports workers to raise concerns on the illegal, undignified, or exploitative employment that they are trapped in. If they choose to exit their current work situation, workers then can have access to help, remediation, and justice. Apprise generates an anonymized log of screening responses, which in itself can be a tool for policymakers to develop a nuanced understanding of the sector-specific and evolving practices of exploiters. This information can be used to support the development of evidence based-policy, which in turn can help the Prevention of future trafficking situations by ensuring effective law enforcement and protection practices.
Apprise directly increases the frequency, inclusivity, confidentiality, and consistency of screening, thereby improving human trafficking victim identification so that more victims can have access to justice. Apprise is currently being piloted in Thailand and Vietnam, explicitly targeting exploitation within the fishing, seafood processing, sexual exploitation, and manufacturing sectors. Recently, two global corporations, VFC, and Li & Fung, publicly announced that they are partnering with Apprise, using the system to support their social compliance audits within their supply chains.
---
Dr. Hannah Thinyane is a Principal Research Fellow at United Nations University Institute in Macau. She has been undertaking this research in partnership with The Mekong Club, an anti-trafficking NGO from Hong Kong. UNU Institute in Macau has recently released a clip, documenting stories of our partners in Thailand, and their use of Apprise to identify victims of human trafficking.