2017•12•14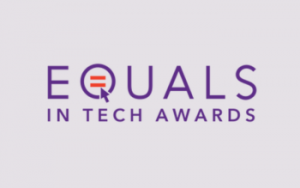 The 2017  EQUALS in Tech Awards ceremony will be held in Geneva, Switzerland, during the Internet Governance Forum taking place from 18-21 December 2017. The EQUALS in Tech Awards is an annual initiative designed to recognize exceptional and inspiring initiatives from around the globe working to bridge digital gender divides. In addition to supporting gender equality in the ICT field and advancing the role of women as ICT decision-makers, the awards also showcase how ICTs can be used to improve social, political and economic outcomes for women and girls.
The EQUALS in Tech Awards are presented in three categories representing the pillars of the overarching EQUALS initiative: access, skills, and leadership. Out of 293 nominations from 72 countries, 15 finalists have been selected.
The awards are part of EQUALS, the global partnership to achieve gender equality in the digital age. The EQUALS partnership is founded by ITU, UN-Women, the International Trade Centre, GSMA and the United Nations University. The United Nations University Institute in Macau is the leader of the EQUALS Research Group which aims to ensure an evidence-based approach towards achieving the Partnership's goals.
The following video presents the finalists in each category for the 2017 EQUALS in Tech Awards.