2020•07•10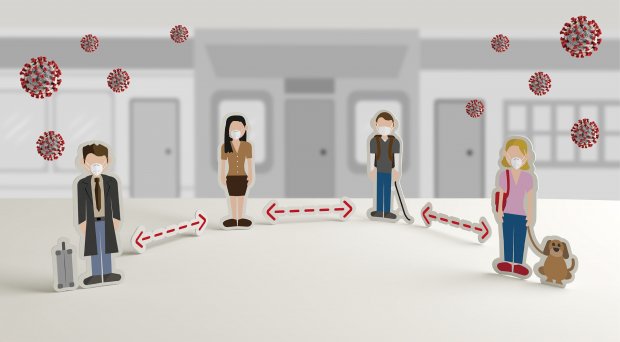 by Don Rodney Junio
COVID-19 has had a profound impact within the research community and has forced many researchers to scale back their research and data collection plans. Executing planned field research suddenly became uncertain because of the global pandemic. Ongoing movement restrictions, lockdowns, border closing, and social distancing measures have led to a rethink on how researchers collect data, what data they collect, and the amount of data that is being collected.
This new normal is something that we need to grapple with. At the start of this year, one of our field visits and potential meetings with collaborators did not push through. When countries started closing borders, we had to adapt our fieldwork plan to the new reality.
There are very few historical analogues to guide us through the process. Our current experience tells us that some flexibility in systems and processes (not at the expense of rigor and data integrity) are needed in doing fieldwork in the time of COVID-19. More importantly, engendering a system of trust and mutual respect when working with offsite teams are essential for effective collaboration. Technology can also play a role in these two areas.
E-fieldwork in the new normal
When it became clear to us that going to the field ourselves may not be a feasible option, we had to reformat some of our data gathering plans.
In some cases, technology has made it easier for us to conduct some elements of our fieldwork remotely like conducting key informant interviews through virtual conference tools. Below are the key takeaways of what worked well for us:
Not restricting ourselves to a specific technology/platform
Flexibility in deploying technologies that are appropriate in low bandwidth/resource-constrained environment
Collaboration with local stakeholders for on-the-ground data collection that requires face to face interaction
While technology allowed us to be more agile in collecting data via online interviews, it does not lend itself as a replacement for other types of fieldwork. For example, technology is limited in nurturing mutual trusts among participants in a focus group discussion setting. Non-verbal cues and contexts in a focus group discussion setting are best captured when done in person.
Building trust in an e-collaborative environment
Working with several offsite researchers was not part of our field plan in one of our ongoing research projects. Before activating a team of offsite researchers to help us with gathering data, contingency plans and mitigation strategies had to be drawn up to ensure the safety of the local researchers and our respondents. After these plans were established, the next step for us was to develop a transparent and collaborative space for the team and establish processes to ensure that everyone can fulfill their mandate in an effective and safe manner. This was done by adopting a multi-communication channel strategy in our workflows leveraging on various digital tools including shared virtual spaces and group chats. While we are still constantly tweaking our work processes, we recognise the benefits of developing a high trust working environment as an effective way to collaborate in remote team settings. We are seeing results on how data are already being collected ahead of schedule in some cases.
Technology as one of many tools
While collecting data is important, it should always be done with everybody's safety in mind. In the new normal, doing fieldwork implies re-examining our research's methodological, logistical, theoretical, and ethical rigour in light of the current social and physical distancing measures. Technology can address some of the new concerns in doing fieldwork, especially in bridging the spatial gap in on-the-ground fieldwork. It has increasingly become an integral part of doing fieldwork in the era of physical distancing.
---
About the author
Don Rodney Junio is a Senior Research Assistant with the United Nations University Institute in Macau. His research interests focus on meaningful access and use of ICTs and analyzing the social, economic, and political impacts of ICT policies and interventions.