2016•04•08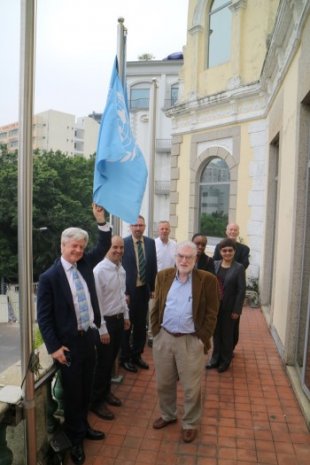 The international advisory board of the United Nations University Institute in Macau met in Macau to review our progress establishing the UNU Institute in Macau Institute. We are just now celebrating our first anniversary and Prof. Michael Best compared the state of the institute to that of a newborn: young, healthy and growing.
The main accomplishments during this first year has been the inauguration of 3 research foci, hiring of a dozen research personnel, and the renovation works of the Institute building. The much-needed renovation of the building, funded by the Macau Foundation, is expected to be finished by November of this year.
The board meeting was a 2-day event that included a participatory session to brainstorm projects and actions to define and support the Institute's research activities. The session was led by UNU Institute in Macau board chair, Dr. Edward Cutrell of Microsoft Research India, and included the current research staff of the Institute.
---