2017•12•01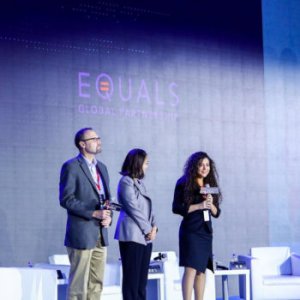 UNU Institute in Macau Director, Michael Best, recently presented on diversity in Artificial Intelligence during the December 1st Global Festival for AI Ideas in Beijing. The Global Festival, organized by Bytedance Inc., attracted 800 in-person attendees, 9000 online viewers, and 100 local and international members of the media.
Michael Best presented findings on the diversity (or lack of diversity) across the AI sector globally. Based on calculations he made of top USA and Hong Kong university faculty and research staff, Best noted that only 25% of AI researchers at top USA universities are women while only 10% of computer science faculty at Hong Kong's main research universities are female.
Speaking alongside panelists from China's academic, entrepreneurial and venture capital communities, Best argued that women should be AI creators and not just consumers of AI systems.