2019•05•25
Article by Qing Huang and Don Rodney Junio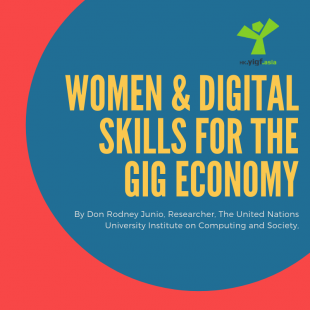 Last May 25, United Nations Univerisity Institute in Macau (UNU Institute in Macau) Senior Research Assistant Don Rodney Junio joined the panel discussion at the Hong Kong Youth Internet Governance Forum. Under the theme "Can Fintech Save the Underprivileged", Don shared his insights in the area of women and digital skills for the Gig Economy.
Information and communications technologies (ICTs) could expand opportunities and empower people who have access to them. Ensuring gender equality in ICT access is thus paramount in achieving a more inclusive society. However, facts and numbers reveal a different story- in general, women lag behind men in terms of access and use of ICTs from the beginning.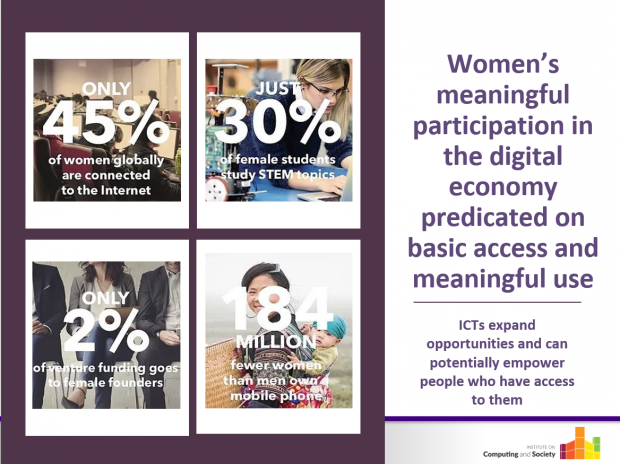 In most cases, men reported having higher ICT skills than women. With a lower participation rate in STEM (Science, technology, engineering, and mathematics), women are less likely to have advanced digital skills in most reporting countries covered in the EQUALS report. What's worse, emerging evidence reveals that new business models in the digital economy are perpetuating gender gaps (Berg, et al 2018). Existing gender inequalities seem to be exacerbated if not amplified in the new Gig economy.
To help people understand the difficulties women face in ICTs,  the EQUALS research group have collected data and evidence on women's digital access, skills, and leadership, and published their findings in 2019. The report suggests that more efforts are needed to combat social and institutional norms that disadvantage women. To know more about their policy recommendations, read the brief of EQUALS report here.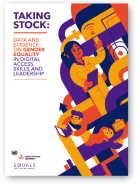 ---
Article on this site reflects the views of respective authors in their individual capacities and not the views of UNU/UNU Institute in Macau.
Picture 1: HKyIGF
Picture 2: Don Rodney Junio/UNU Institute in Macau