2017•05•30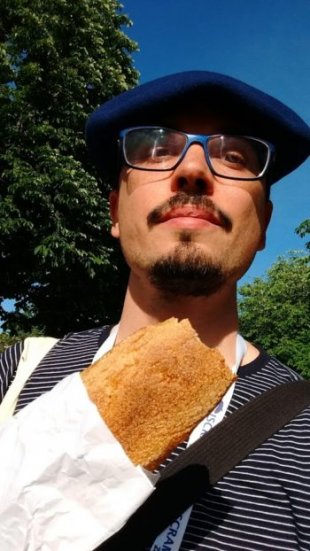 The United Nations University Institute in Macau presented a short paper at the Information Systems for Crisis Response and Management (ISCRAM) conference last week. The conference attracted a varied crowd; emergency responders, researchers, and practitioners learned from each other in fields such as simulations, knowledge management, and social media.
UNU-CS's paper presented the work done monitoring social media during the Ghanaian elections, in the context of The Wisdom of Multiple Crowds During Critical Events research project. The paper is entitled "WhatsApp for Monitoring and Response during Critical Events: Aggie in the Ghana 2016 Election" and it was written by UNU Institute in Macau researchers Andrés Moreno, Philip Garrison and Karthik Bhat. The authors describe the novel approach of adding WhatsApp to the information sources being monitored and analyzed by a team of volunteers in Ghana during election day in 2016. While many social media monitoring efforts so far have relied only on Twitter, the authors opine that the addition of mobile instant messaging platforms adds to the monitoring efforts both by bringing in new relevant information and also providing an effective way of communicating with the people providing the information.
The social media track is one of the largest at ISCRAM, including Kate Starbird's keynote, which described the spread of political rumors in the American Twittersphere. A word of warning came from Femke Mulder as she described the potential of ICTs to increase inequality in crisis scenarios.