2016•02•14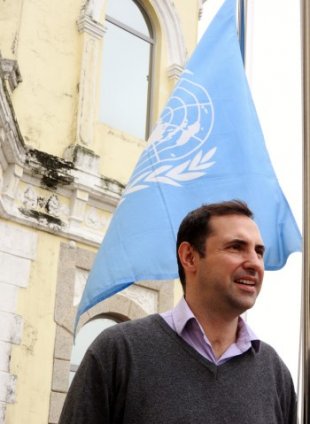 Olivier Alais, a fellow at the Berkman Center for Internet & Society at Harvard University, recently spent several weeks at the United Nations University Institute in Macau as he developed his ideas around national ICT policy development and MOOC systems tailored for developing countries.
While in Macau, Olivier and UNU Institute in Macau Director Michael Best have been exploring collaborative efforts with the Government of Liberia on their National ICT and E-Government policies.
In addition, Olivier spent time exploring offline MOOCS. Mr. Alais has extensive experience creating functional information devices that can disconnect from the internet. Most MOOC content (e.g., videos) and activities (e.g., forums) are not accessible in places where internet access is spotty. People in places where educational infrastructure is lacking also face network infrastructure deficits and, consequently, they cannot generally benefit from the potential of MOOCs. Olivier's work to develop offline and asynchronous MOOC systems can help bridge these gaps.