2020•04•15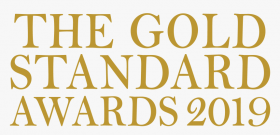 The Mekong Club, UNUMACAU's key partner for the Apprise Audit app, was awarded the Public Affairs Asia (PAA) Gold Standard Award 2019 in the Thought Leadership category for their work in "harnessing technology to end modern slavery" through the use of Apprise Audit.
The Apprise Audit project is a partnership and close collaboration among The Mekong Club, UNUMACAU, and brands working in global supply chains to end modern slavery and support the achievement of the Sustainable Development Goals. Statistically, 75% of 45.8 million victims worldwide are in forced labour and 60% associated with manufacturing supply chains. The app was developed to help identify potential victims of forced labour and improve workers' interviews during social compliance audits in the processing and manufacturing factors. The mobile solution includes multilingual audio questionnaires that in real time can help auditors understand working conditions and identify potential instances of forced labour. Many workers who were interviewed felt more comfortable providing their experiences via a mobile application than through a one-on-one interview with an auditor. The mobile solution can greatly help highlight exploited workers who would not typically voice their concerns during traditional worker interviews.
The PAA Gold Standard Award recognises NGOs, corporations, government bodies, etc. in Asia-Pacific that have shown excellence in various categories. The Thought Leadership category awards achievements in the development of a unique point of view, a new industry insight or a piece of research that raised an individual or organisation's profile in a way that enhanced its influence or expanded opportunities to reach new stakeholders. The judges are comprised of social justice experts that have professional and/or personal experience in the matter.