2017•07•29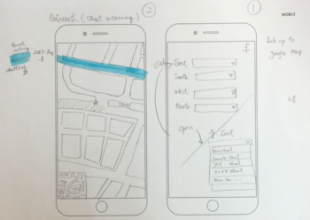 Caritas Macau is one of the organizations in Macau that are working to help homeless people get off the streets and to provide them with the necessary social support. The United Nations University Institute in Macau and Caritas Macau are working together to build technology to help Caritas better serve this vulnerable population group. The Small Data Lab at UNU Institute in Macau is using Participatory Design (PD) to build a mobile app where citizens can report homelessness, Caritas is assisted in their outreach trips, and in general data on homelessness is more effectively acquired and used.
The idea of PD is to get the users involved in the design process of building technology. Including users in the early phases of building technology helps researchers better ground their ideas towards the needs of the users and also gets them vested towards using the technology they help build. While PD is effective in theory, in practice participants need to overcome barriers of language, cultural differences, and deal with group and power dynamics between the researchers and users. Five PD sessions have been undertaken and some of these involved paper prototyping (i.e. drawing out app designs), discussions of screen flows and voting on designs to get group consensus. The sessions are kept informal and cordial so that participants feel free to articulate their ideas.
Caritas Macau expects the mobile app to allow social workers to record and track their progress during homeless outreach. To help facilitate this, the Small Data team went with the homeless outreach team to observe social workers perform their duties in the field. Working with the Caritas staff and following them in the field helped the researchers understand the work that Caritas undertakes and make some small strides themselves on the issue of homelessness.