2018•08•24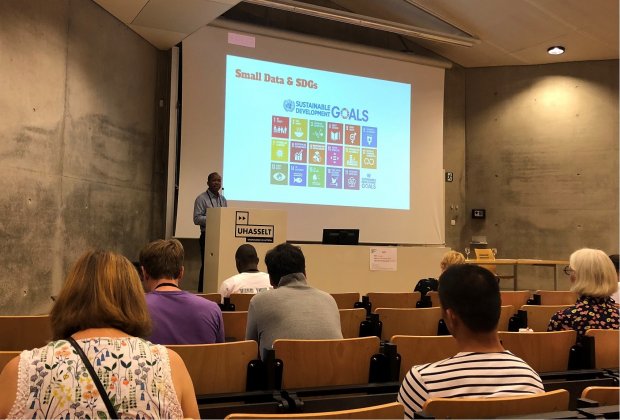 Mamello Thinyane, a principal research fellow at the United Nations University Institute in Macau and a research lead within the small data lab, recently attended the Participatory Design Conference (PDC2018) held 20-24 August 2018 in Genk and Hasselt, Belgium.
Mamello presented a paper titled "Critical Participatory Design: Reflections on empowerment and engagement in the case of a community-based organization", co-authored with Karthik Bhat, Lauri Goldkind, and Vikram Cannanure. The paper presented a research that is undertaken in collaboration with a local community-based organization (CBO) towards the development of a technology artifact to support the operations of their homeless center. In the context of participatory design, it is very important to actively engage CBO and civil society organizations (CSOs) in the co-design of technology solutions. This research is part of a larger project that is investigating data and technology enablement for CBOs to amplify their role and participation within the United Nations' 2030 Agenda for Sustainable Development. The partnership that this project created with civil society to identify and create innovative solutions for social issues such as homelessness, highlights the importance of SDG17 Partnership towards the Goals.
Mamello also participated in a one-day workshop titled. "Codesigning with public partners: controversies and agonism", where he discussed and shared insights on participatory engagement with the public stakeholders from the "Participatory indicators for TN MSME sector" project.
PDC is an international and multidisciplinary conference that brings together researchers and practitioners from the various fields that work on issues that emerge from participatory design. At its core participatory design is about understanding how "design processes can be driven by the participation of the people affected by the technology designed".