2018•11•05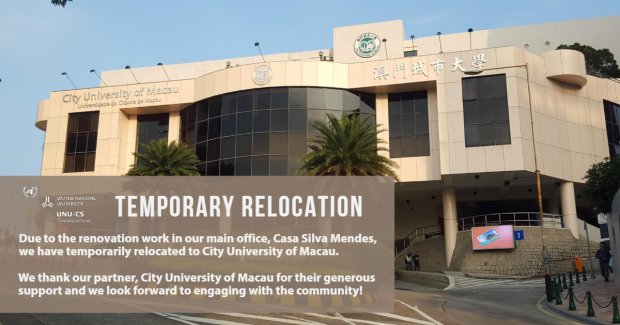 From Monday, 5 November 2018, United Nations University Institute in Macau has temporarily relocated to the City University of Macau. This is due to the renovation work at our main office in Casa Silva Mendes.
Based on the MoU signed by UNU Institute in Macau and City University of Macau, the two institutes have agreed to cooperate and collaborate through research projects and short-term exchange activities that advance Data Science research and leverage advancements in the field towards sustainable development in Macau and the region. The temporary office is also thanks to the generous support of City University.
We are excited to be in the middle of a dynamic academic and research environment and we are ready to engage more with the campus and the local community. Stay tuned for more updates on our activities in Macau!