2016•02•04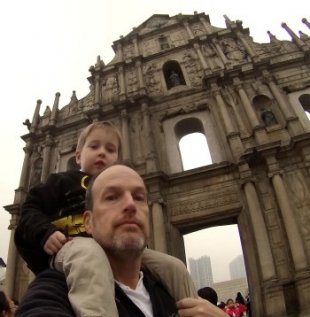 For the last three weeks, the United Nations University Institute in Macau hosted Prof. Timothy Dye as part of his Fulbright Specialist award. Prof. Dye is a medical anthropologist and social epidemiologist at the University of Rochester Medical Center. He is also a delegate of CODATA, a committee that "works to improve the quality, reliability, management and accessibility of data".
Prof. Dye's visit was in support of his work on Data Diplomacy, an emerging field focusing on the intersection of data science, technology, and international relations.
Data diplomacy enables the use of data for societal benefit through framing and negotiating data relationships at the community, national, and global levels, largely by applying the techniques of diplomacy. Data Diplomacy focuses on mitigating barriers to action among stakeholders by enabling the use of data for societal benefit.
Prof. Dye will continue to have a links with UNU Institute in Macau even after the end of the Fulbright as he continues to develop Data Diplomacy. Further meetings and sessions are expected at the University of Rochester and UNU Institute in Macau.