2016•06•21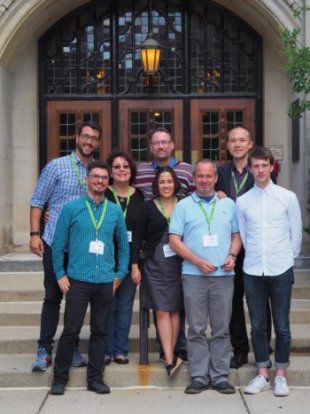 The United Nations University Institute in Macau delegation, composed of 8 researchers, arrived to the ICTD 2016 conference with the aim to share past, present and future research. The conference program, full of interesting open sessions, papers presentations and poster discussions, offered an excellent experience for all.
On the first day Director Michael Best conducted an open session on "Building UNU Institute in Macau: Creating a new ICTD research institute within the United Nations". The packed room listened to what has happened in the first year of the Institute, and what current research projects its fellows are pursuing. The audience was given a chance to reflect on and brainstorm the future of UNU Institute in Macau. 
UNU Institute in Macau Fellows, like Ineke Buskens and Hang-Teng Liao, were involved in  other open sessions, organizing two of them ("Intersectionality in ICT4D", and "Transforming Ideologies of Gender Privilege and Discrimination"), and actively participating in others like "Bridging ICTD and Human Rights and Technology". 
Research Fellows Tony Roberts and Sammia Poveda presented full papers about their previous research on gender and inclusion. Both papers shared a common ground in the work of Amartya Sen and Paulo Freire, and proposed participatory ways to address gender inequalities. Also, David Nemer, visiting UNU Institute in Macau research fellow, presented his work about telecenters and the gender divide he witnessed in Brazilian favelas.
Andrés Moreno and Philip Garrison discussed the evolving plans for Aggie, the social election monitoring tool originally developed at GeorgiaTech. The running demo version of Aggie was quickly repurposed to monitor the on-going elections in Veracruz, Mexico, in response to the interests from a group of Mexican attendees. Their colleagues back in Mexico used Aggie to follow election related conversations on Facebook, Twitter and through traditional media.
In summary, after ICTD 2016, the ICTD community has now a better idea of what UNU Institute in Macau is and what it does; and they are openly invited to contribute to its mission: We are hiring!