2018•11•12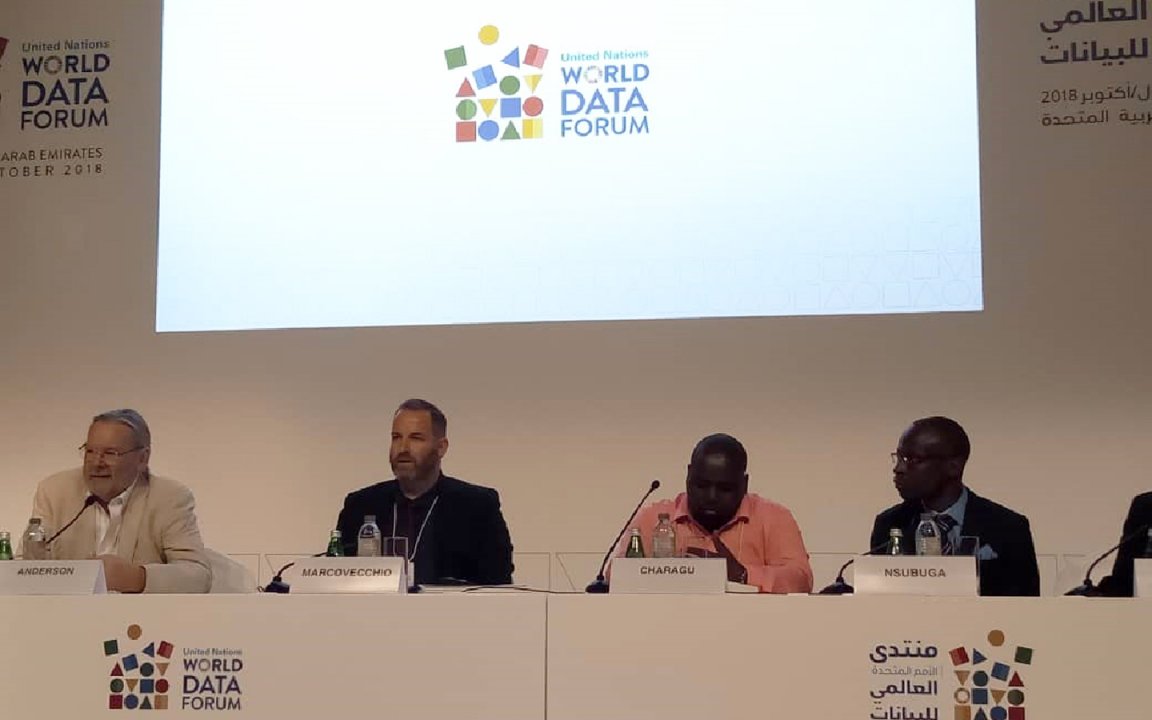 A United Nations University Institute in Macau researcher joined a panel of data experts and launched the latest report on Engaging Citizens for Sustainable Development: A Data Perspective at the second United Nations World Data Forum in Dubai, United Arab Emirates, from 22-25 October 2018.
Ignacio Marcovecchio delivered a presentation and participated in the panel discussions in the session It takes a village to leave no one behind: Emerging best practices in community-based data collection. The session was co-organized by UNU Institute in Macau, Development Initiatives, and other partners. Under the track of "Leaving no one behind", the session showcased best practices from around the world on community-based data collection and made the case for better investments to enable the scaling up of such initiatives. The presentation focused on data marginalization, discussing the different types and dimensions of data marginalization that exist for social indicators and advocated for the fact that it goes beyond data disaggregation to leave no one behind.
During the Forum, a report on Engaging Citizens for Sustainable Development: A Data Perspective was launched. The report presents a typology that highlights the various ways in which people get left behind in social indicators data and suggest mechanisms for mitigating the data marginalization and exclusion of the Unknown, Silent, Muted, Unheard, and Ignored voices. The typology provides an analytical framework and an instrument for operationalizing the principle of leave no one behind for stakeholders working on mainstreaming the Global Agenda at subnational and community levels.
The UN World Data Forum is a platform aiming to intensify the cooperation for the use of data to advance the Sustainable Development Goals among various stakeholders, such as national statistics offices, information technology specialists, geospatial information managers, data scientists, and civil society organizations. The Forum also provided an excellent opportunity to engage with experts from the national and global data ecosystems to discuss on the work being done on Capability Maturing Models, aimed to strengthen the institutional capabilities of the National Statistical Offices to produce data for the  Sustainable Development Goals indicators.