2019•06•21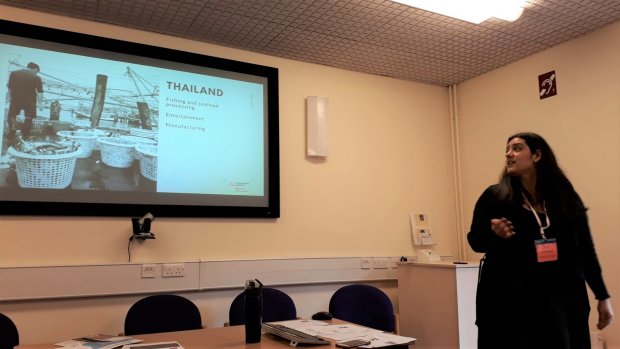 From the 19th to the 21st June 2019, Francisca Sassetti, our Research Assistant represented the Apprise project team at the 2019 Development Studies Association (DSA) conference, the largest conference in the world for academics researching development issues. It was hosted by the Open University in Milton Keynes, United Kingdom. DSA2019's theme was "Opening up Development", with the purpose to discuss "shifts in the global political economy; new forms of development intervention and activism; and the call to 'de-colonise' the teaching and learning of development studies" (DSA, 2019). Talks and discussion attempted to address the ways to open up development including through the decolonisation of development and knowledge, the involvement of the global south, and understanding of the role of technology in empowering the most marginalised.
Our research team contributed to DSA2019 with the paper "Building Apprise: inclusive innovation for enhancing the critical agency of vulnerable populations", co-authored by our Principal Research Fellow Dr Hannah Thinyane, and Research Assistant Francisca Sassetti. Using an inclusive innovation framework, the paper presents the lessons of a three-year multi-stakeholder project in Thailand, and the development of Apprise, a proactive and robust tool for screening vulnerable populations such as migrant workers and identifying potential victims of human trafficking and forced labour. Based on the understanding of technology as amplifier of institutional and human intent and capacity, we argue that, through higher levels of inclusive innovation, it's possible to uncover more of stakeholders and participants' underlying motivations and tensions for using digital technology.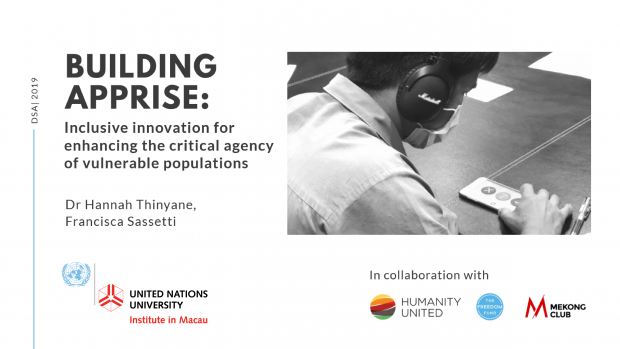 Some of the conference highlights included a passionate and thought-provoking talk (live streamed) by Dr Robtel  Neajai Pailey from Oxford University on de-centering development from the "white gaze" as a way to put race at the core of development studies. Dr Benzies Isaac Adu-Okoree from the Presbyterian University College in Ghana, delivered a myth-breaking lecture about child labour in developing countries, challenging the concept of "child labour" within the context of cocoa production in Ghana, and arguing for cultural relativism within international labour standards. Dr Becky Faith from the Institute of Development Studies from the University of Sussex in the UK, presented the findings of a mHealth research project for improving health and nutrition in Tanzania, which pointed to an issue of intermittent affordances in ICT4D interventions.
The Institute thanks the DSA organising team for hosting an excellent and successful conference that primed for its diversity, inclusiveness and quality of research.