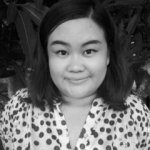 Monticha "Dear" Puthawong is the Coordinator of Apprise, a pilot study undertaken by UNU Institute in Macau in Thailand, investigating the use of mobile phones to support the identification of victims of labor exploitation and human trafficking. Her role is to serve as UNU Institute in Macau Migrant Tech Lab in-country coordinator, helping to liaise between the multiple stakeholders involved in the study. One of her core roles is to undertake monitoring and evaluation activities, around the use of the system.
Prior to joining UNU Institute in Macau, Monticha was a director at an NGO based in Chiang Mai, Thailand. She was also a social worker providing social services to victims of human trafficking and sexual exploitation. She has extensive work experience in the anti-human trafficking sector.
Monticha holds a Bachelor's Degree of Arts in English Communication from Chiang Mai University, Thailand.
PROJECTS
Monticha is part of the following project:
Migrant Tech