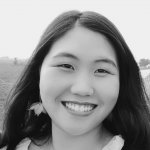 Communication Trainee (February 2019-August 2019)
Qing Huang worked as a Communication Trainee at the United Nations University Institute in Macau. She graduated from Huazhong University of Science and Technology with a dual degree in Communication and Computer science in 2018. She used to work in Gupo internet marketing company, YY inc., and Newgen Partners investment company in the fields of social media, public relations, and information system management. Her previous volunteering experiences in China and the United States raised her interest in the global development issues within the field of information.
She also has strong curiosity in ICT academic research. In 2017, she assisted in the research project, 'The Privacy, Disclosure, and Social Exchange Theory' in UC Berkeley information school. She also took part in Prof. Jennifer Pan's research group at Stanford University on a project about public opinion on Weibo in 2018.