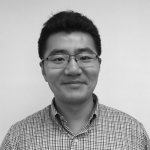 Visiting Research Assistant (November 2018 – February 2019)
Fan Yang joins UNU Institute in Macau was a visiting research assistant in the Data and Sustainable Development research group led by Mamello Thinyane. He worked on the project "Participatory Indicators for Tamil Nadu MSME Sector". The scope of his work included the analysis of a preliminary set of quantitative and qualitative data in order to help facilitate the project's transition into its next phase. Fan joined the team from several places. He is an Australian national currently residing and studying in the United States, but coming to Macau by way of Vienna, Austria, where he undertook an internship with the United Nations Industrial Development Organization (UNIDO). There he conducted research and drafted an exit strategy framework for a business advisory service program that helped entrepreneurs obtain equity financing.
Fan is a PhD candidate at the University of Delaware's Center for Energy and Environmental Policy. He also holds degrees in economics and statistics, and has previously worked at the International Monetary Fund. His current research interests are in the applications of Agent Based Computational Economics to model the growth of renewable energy industries in low income countries. He intends to conduct primary research on firms and policy makers for his dissertation, and will use his experiences at UNU Institute in Macau to understand the different perspectives and linkages between public and private actors, and perhaps some emerging innovative channels for policy making.