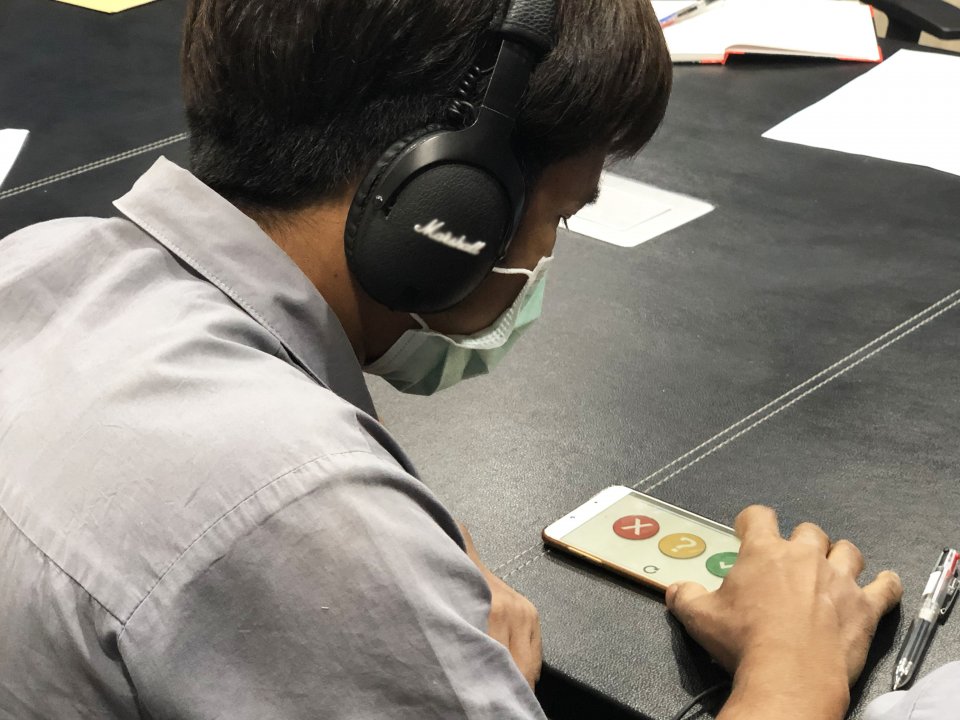 This research investigates the use of digital technologies to assist potential victims of human trafficking, forced labor, and other forms of labor exploitation to identify themselves to frontline responders and enhance their conditions.
Apprise aims to close the data gap on human trafficking and forced labor by enabling the collection of high-quality data to create responsive policy. This project seeks to contribute to the anti-human trafficking 4 P's approach by create policy recommendations for more rigorous processes of victim identification on the prevention pilar, and informing other anti-trafficking pillars such as prevention, prosecution and partnership.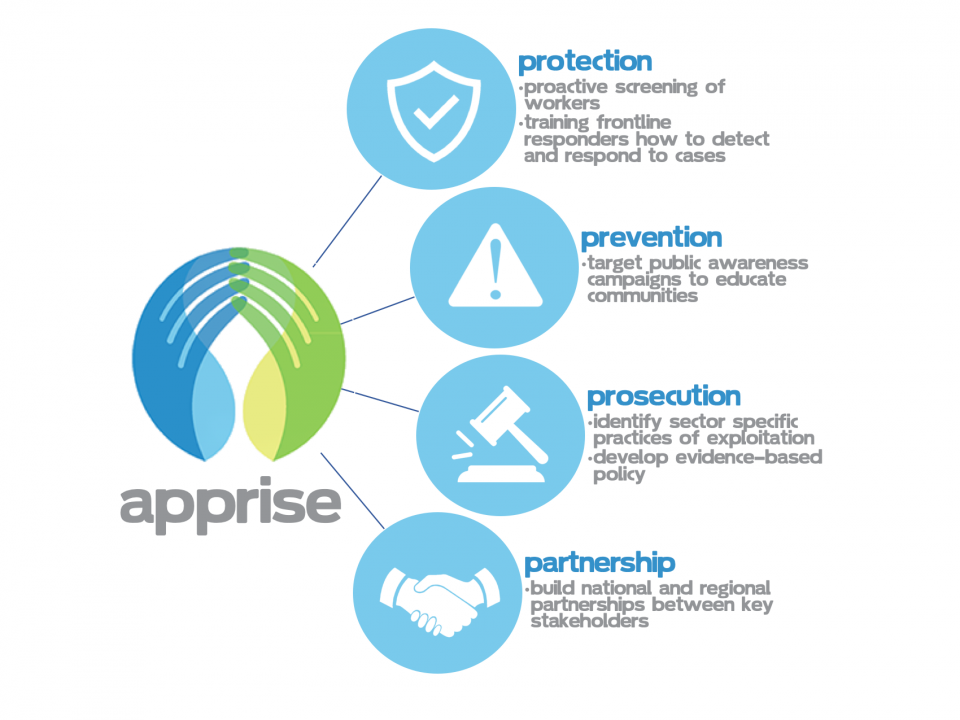 Figure 1. Apprise and the 4 P's in Anti-trafficking policy.
MOTIVATION
Thailand, one of the largest economies in the Mekong sub-region, is hailed as the land of opportunities by those living in the neighboring Laos, Myanmar and Cambodia. Its rapid urbanization has generated a constant demand for cheap labor, which is met by workers migrating to urban and semi-urban Thailand from its neighboring countries or from rural Thailand. This mismatch in the labor market gives rise to a conducive environment for exploitative working conditions.
The extent of the problem related to human trafficking and forced labor is clouded by the lack of reliable data on the number of victims. The most conservative estimates of forced labor and human trafficking statistics indicate that there are almost 21 million people in situations of forced labor or human trafficking, with a large number of these being migrant workers. The US State Department's 2018 Trafficking in Persons Report illustrates that in 2018, only 0.3% of the total estimated victims were identified (100,409 people). These exploitative work situations are able to exist due to a number of reasons, including poor regulation and enforcement of labor standards across the labor market. Local and federal police, as well as labor inspectors, are tasked with the role of ensuring that cases of labor exploitation are firstly identified and then dealt with (typically using penalties for exploiters and recompense for victims). In Thailand, the state actors (local and federal police, labour inspectors) work with non-state partners including social workers, inter-governmental organizations, and non-governmental organizations to assess working conditions, to help potential victims become aware of and gain access to social services, complaint mechanism, and support (for example emergency shelters, legal representation).
RESEARCH QUESTIONS AND METHODS
To understand how digital technologies can be leveraged to support potential victims, this research aims to answer the following questions:
More broadly, what role can digital technologies play in screening vulnerable populations to identify victims of forced labour and human trafficking?
More specifically,
How can frontline responders use digital technology to screen potential victims of forced labour and human trafficking?
How do screening tools need to be tailored to ensure victim-centric support, as well as to suit the specific requirements of different sectors of work?
What role could artificial intelligence play in informing frontline responders actions during the screening process?
Could a sentinel surveillance approach be used to actively search for cases of exploitation within particular at-risk populations?
What role could machine learning play in post-hoc analysis of screening responses, to identify sector specific practices of exploitation.
Can this information be used to inform prevention, protection, prosecution and partnership activities?
This research uses an iterative approach, following the basic flow of needs assessment, technology development, monitoring and evaluation, and then subsequent redesign. For the pilot investigation, the target group consists of local non-governmental organizations that work with migrant workers in vulnerable situations in Thailand.
APPRISE TOOLS
Apprise is an expert system that we have designed, developed, and evaluated over a period of two years, in collaboration with The Mekong Club.  This system was developed to support frontline responders to perform proactive and consistent screening of workers in vulnerable populations, for signs of labour exploitation and human trafficking.
For more information about the Apprise tools, please visit: https://www.apprise.solutions/
Apprise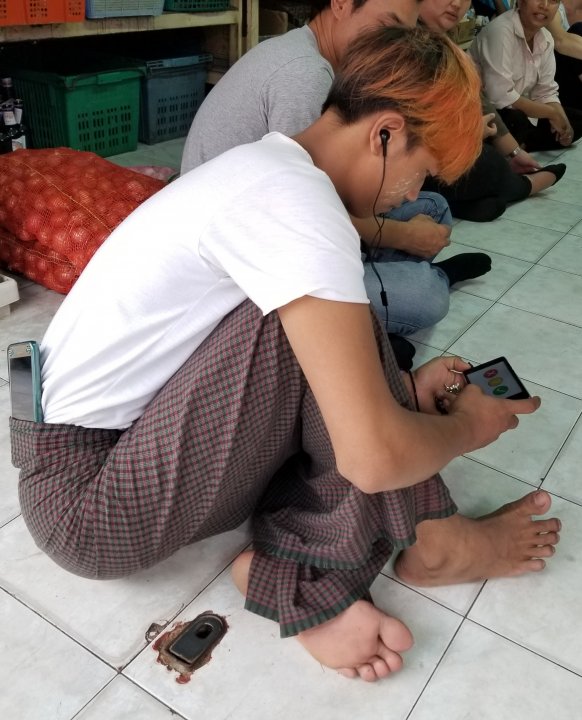 We sought to understand the problems that frontline responders currently face in identifying victims, and how they believe technology can be used to support this process. So we undertook four consultation sessions with over 100 stakeholders representing: migrant workers in vulnerable situations; local and regional NGOs; Thai Government; Royal Thai Navy; regional embassies; and inter-governmental institutions. On identifying the major problems Thai frontline responders encounter in their identification process, we designed a simple mobile phone application for a frontline responder's phone, to allow them to communicate essential information with the frontline responders: Apprise.
We are partnering with various Thai NGOs working with victims of trafficking. Forced labor, sexual exploitation and forced begging to pilot this application. The pre-pilot phase (March-May 2018) was used to gather feedback from the partners and would then be used to release the second iteration of the application for a longer pilot phase (mid – 2018). We are also conducting capacity-building training sessions on the usage of this application with the frontline responders of these NGOs.
We aim to inform policy and best practices for identification of victims of trafficking and forced labor in Thailand, as a long-term outcome. Current practices are found to be lacking in many aspects leading to significant under-identification of victims. With the findings from this research, we aim to inform government policy on potential ways to improve the current methods as well as potential pitfalls to avoid.
As part of the migrant technology project, this activity looks at the themes of human dignity and physical integrity in the problem of human trafficking and forced labor in Thailand, and how ICTs can empower migrant workers in such unfavorable forms of work. By providing workers with access to information about the situation they are in, based on their responses to our questions, we provide an objective assessment of the vulnerability of their situation according to the Thai legal framework. By providing them the ability to express their desire to leave their exploitative job, after being informed of the vulnerability, we empower them to exercise their agency and physical integrity to take steps to better their situation.
In 2018 our primary focus has been on evaluating the use of Apprise in the field in the sexual exploitation, fishing, and seafood processing sectors.  Much attention has been paid to understanding how different stakeholders are using and adapting Apprise to suit their needs.
In 2019 we have obtained significantly more buy-in from the Thai government, with approval being given by the Thai Navy, Ministry of Labour, and Department of Labour Protection and Welfare (DLPW) to pilot Apprise in their Port in / Port out (PIPO) inspections, as well as their sea inspections. The pilot will occur during the upcoming months.
Until Jan 2019, our focus has primarily been on evaluating and refining the Apprise system.  Our focus now is shifting towards the crucial evidence that is captured through the process of screening workers.  In January 2019 we released a policy brief, discussing the use of sentinel surveillance for identifying changing patterns of exploitation.  This brief recommends proactive and consistent screening of vulnerable populations (using tools such as Apprise) as well as the post-hoc analysis of this data to identify trends and patterns of exploitation.  This data could be used by legal experts and policy makers to develop evidence based policy that is more effective in eradicating the conditions that allow labour exploitation and forced labour to flourish.  This information could also be used for prevention activities, such as targeting awareness raising campaigns specific to nationalities, regions and sectors.
In March 2019, Apprise was selected as a finalist for the World Justice Challenge 2019 to be showcased at the World Justice Forum, that will take place from April 29 – May 2, 2019, at The Hague, Netherlands.
Apprise Audit
In January 2019 we also launched a subsequent version of Apprise, Apprise Audit, that is designed to support auditors in their social compliance audits. The pre-pilot phase consisted of testing Apprise Audit with four different corporations, as well as conducting a survey with 185 auditors from 16 different countries in the Asia and the Pacific region. The activity has received funding from one corporation (an initial 50,000 HKD, followed by a subsequent 10,000 USD) to adapt and refine Apprise.  In March 2019, two major corporations, VF Corporation and Li & Fung publicly announced their use of Apprise Audit within their own supply chains. These two corporations together work with thousands of suppliers from around the world.
FEATURED PAPERS
Thinyane, H.& Sassetti, F. (forthcoming) "Apprise: sentinel surveillance of labor exploitation and its' potential impact on migration policy" in Regional Integration and Migration in the Global South, Springer.
Thinyane, H.& Bhat, K. (2019). "Supporting the Critical-Agency of Victims of Human Trafficking in Thailand". ACM CHI Conference on Human Factors in Computing Systems, Glasgow, 4-9 May.
Thinyane, H. & Sassetti, F. (2019) "Apprise: Using sentinel surveillance for human trafficking and labor exploitation," U. N. Univ. Inst. Comput. Soc., vol. 1/2019.
Thinyane, H. (2018) "Supporting the Identification of Victims of Human Trafficking and Forced Labor in Thailand".Communications In Computer and Information Science, vol 933. Springer.
Thinyane, H. (2018) "The role of digital technology in empowering migrant workers in situations of human trafficking" 1st Annual CESSMIR Conference: Needs and Care Practices for Refugees and Migrants. Ghent, Belgium. 19 September.
KEYWORDS
Forced labor, Human trafficking, Digital technologies, Migrant workers, Sentinel Surveillance, Victim-identification, Vulnerable populations
CURRENT UNU Institute in Macau RESEARCHER
Hannah Thinyane, Don Rodney Junio, Francisca Sassetti.
MEDIA OUTPUTS/FEATURE
ENGAGEMENTS
Thinyane. Invited panelist "Using ICT to find hidden populations" Code 8.7: Using Computational Science and AI to End Modern Slavery. UN Headquarters, NY, USA. Feb 19-20 2019
Thinyane. Invited presentation "The role of digital technology in empowering migrant workers in situations of human trafficking" UNU Migration Network Annual Conference, Bruges, Belgium. 20 September 2018
Thinyane. Invited Presentation "Apprise: supporting first responders to proactively screen for signs of labor exploitation and human trafficking". 3rd Global Annual Conference on Human Trafficking: Innovative Response to Migration, Conflict and War. Chicago, USA. 4 September 2018
Thinyane. Invited Presentation. "Apprise: tech to identify trafficking survivors" Strengthening Capacities of NGOs working in Anti-Human Trafficking Workshop by TechSoup. KL, Malaysia. 3 August 2018
Thinyane. Invited presentation "Using technology to disrupt exploitation of vulnerable populations" at Forced Migration and Human Trafficking: Disrupting the human trafficking-migration nexus, Boston University, USA. 28 October 2017
Thinyane. Invited panelist: "Role of technology and data to combat modern slavery" at Thomson Reuters Anti-Slavery Summit, Hong Kong. 29 August 2017
Apprise was also showcased in the following outlets:
Technology and Human Rights session. International Maritime Human Rights Conference. London, UK. 29 October 2018.
6th INTERPOL Global Conference on Human Trafficking and Migrant Smuggling (Nigeria, 24-25 September 2018).
Thomson Reuters Anti Slavery Summit, Hong Kong. 28 August, 2018.
SDGs
COLLABORATOR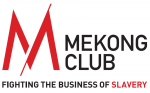 LABS