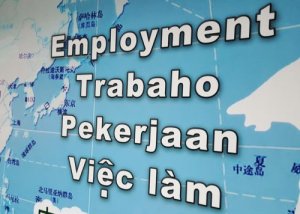 ICTs can play an important role in helping governments craft labor migration programs and related policies that are empowering and dignified. As a tool for empowerment, ICTs can help achieve SDG 10.7 which calls for governments to "facilitate orderly, safe, and responsible migration and mobility of people, including through implementation of planned and well-managed migration policies." ICTs can also empower migrant workers by improving their situated agency and physical integrity among others.
RESEARCH QUESTIONS
This research examines the ways (i) ICTs empower migrant workers, specifically Foreign Domestic Workers (FDWs), especially during the recruitment stage and (ii) migration governance and ICTs. Specific research questions to be addressed are:
What is the role of ICTs in the pre and post recruitment of Foreign Domestic Workers?
How are governments and other stakeholders using ICTs to improve migration governance?
Countries of interest include major migrant-sending countries such as the Philippines and migrant-receiving destinations such as Singapore, Hong Kong, and Macao.
RESEARCH OBJECTIVES AND METHODS
The first component of the study aims to chronicle the ways FDWs appropriate and use ICTs. Special emphasis would be made regarding their information seeking behaviors pre and post-recruitment including how they plan their itineraries and migration journey; look and obtain for travel information and documentation; and maintain ties with their families. Central to this case study is getting an understanding of how ICTs are enhancing/ modifying traditional informal information networks that FDWs rely upon to look for jobs.
The second component of this study examines how government and other stakeholders in sending and receiving countries are making use of ICTs, and incorporating ICTs in their migration governance frameworks especially in the recruitment process.
This project will employ a qualitative case study approach to answer our research questions. Research instruments would include ethnographic interviews of foreign domestic workers and relevant stakeholders and surveys. Secondary sources will also be consulted to complement our primary data collection activities. Partnerships and collaboration with NGOs in labor-sending and receiving countries would also be explored to understand local contexts.
The goal of the study is to surface best practices from the case studies which may serve as a template for non-traditional migrant sending and receiving countries including those that are starting to open up such as Japan and mainland China.
KEYWORDS
Foreign Domestic Workers, Recruitment, Migration Governance
UNUMACAU TEAM
Don Rodney Junio