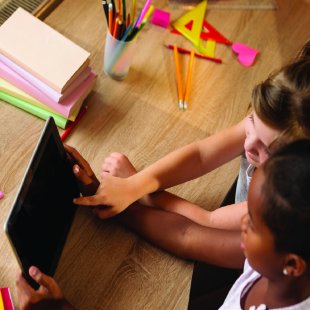 Gender based discrimination is pervasive around the globe, although it is expressed in different ways in different cultures. Equally diverse is the capacity to resist, overcome or transform disempowering norms, beliefs and social structures. And while information and communication technologies offer increasingly innovative ways for connection, mobilization and resistance, the same tools are often implicated in the perpetuation of old and new forms of discrimination. In the age of digital  transformation, gender digital gaps exist irrespective of a country's overall ICT access levels, socio-economic status, or geographic location despite some progress in gender equality over the years.

GOALS
The Gender Tech project explores the gendered dimensions of the digital age in different societies, and seeks new impactful ways to use data, theory and practice to promote gender equality and women's empowerment. The broad research agenda of the project is to understand how the use of ICTs can be leveraged to tackle urgent gender problems such as: gender digital divide and girls' digital inclusion; as well as institutionalized forms of gender discrimination such as unequal educational opportunities, wage and leadership gaps. In addition to identifying how women and girls in general can improve their access to, effective use of and creative capacities with ICTs for self and community empowerment, the Gender Tech project also explores the intersection of gender and technology within specific marginalized populations, such as migrants or rural women in low-income countries with a view to support their progress towards an enhanced quality of life. Finally, all research at the institute seeks to mainstream gender into its activities, to work towards gender justice, gender equality and women's empowerment.
RESEARCH ACTIVITIES
This project consists of the following activities:
Ongoing

EQUALS-EU
The aim of this research project is to examine and promote gender equality in social innovation through the use of participatory and inclusive research methods.

Girls' Digital Inclusion: The Narratives of Evaluation
This research aims to examine the narratives surrounding girls' digital inclusion and to co-produce a set of recommendations for future gender-sensitive evaluation practices for "girls and ICT" projects.
Completed
CURRENT UNUMACAU TEAM MEMBERS
Alicja Pawluczuk, JeongHyun Lee 

FORMER TEAM MEMBERS
Araba Sey, Michael L. Best, Juhee Kang, Michael Madaio ,Lisandra Fesalbon, Yuchao Zhao, Naa Ansah-Koi, Don Rodney Junio
ADDRESSING THE FOLLOWING SDGs: