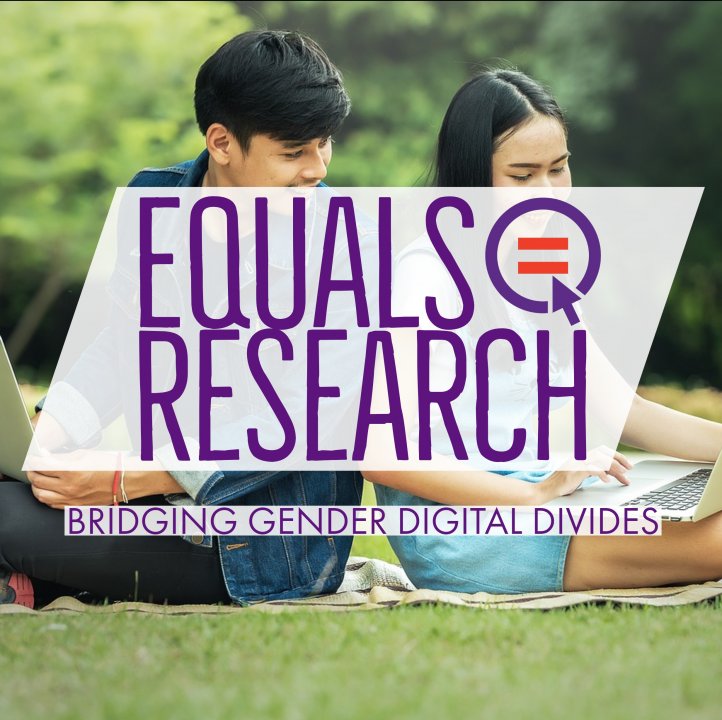 INTRODUCTION
The EQUALS Research examines gender equality in digital access, skills, and leadership with the goal of identifying the state of equality, reasons for inequalities, and remedies to address the causes of gender digital inequality.
MOTIVATION
Globally, gender-based inequalities persist across a range of areas from violence to wage gaps (UN Women, 2015). The proliferation of technological tools such as computers, mobile phones, and the internet holds the potential to help reduce these inequalities. Against this backdrop, the Sustainable Development Goals (SDGs) seeks to harness the use of Information and Communication Technologies (ICTs) to promote women's empowerment (SDG 5, Target 8). Yet even on this front, stark disparities are evident, ranging from gaps in access to digital technologies to limits in women's professional participation in the technology industry (ITU, 2016; World Economic Forum, 2016). Leveraging the potential of ICTs for gender equality requires equal opportunity to access, use and produce ICTs.
Stakeholders have identified inadequate gender-specific data as one of the main barriers to success for gender equality programs. Inadequate information can both mask unrecognized challenges and underestimate progress, leading to misguided policy and action or inaction. More and better data is needed to improve comprehension of the dimensions of gender-based digital gaps and to develop and test appropriate solutions. The EQUALS Research project aims to generate data and research evidence to support gender digital equality initiatives.
RESEARCH ACTIVITIES
EQUALS Research: EQUALS: The Global Partnership for Gender Equality in the Digital Age is a coalition of stakeholders dedicated to promoting digital gender equality. Co-founded by ITU, UN Women, UNU, ITC, and GSMA, the Partnership was launched in September 2016. EQUALS consists of three Coalitions representing three areas of action – Access, Skills, and Leadership – and a crosscutting Research Group. UNU Institute in Macau leads the EQUALS Research group and supports the Partnership's work with data and evidence.
The Role of Technology Hubs in Broadening Participation for Women in ICT: This study investigates whether tech hubs are broadening women's participation in the ICT workforce or reproducing existing gender gaps.
Generating Gender-Disaggregated Data on ICT Access, Skills and Leadership in Africa and Latin America: This line of activities assesses the state of gender-disaggregated data on ICTs and explores avenues to improve the capacity of organizations and individuals to generate, collect and share gender-disaggregated data on ICT access, skills and leadership.
FEATURED PUBLICATIONS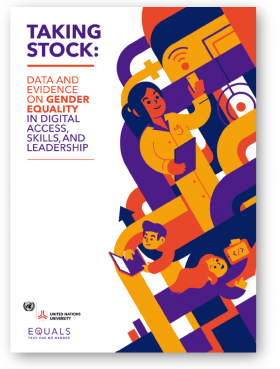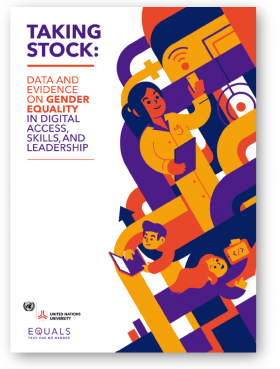 EQUALS Research                                         EQUALS Research 
           Brief (2019)                                               Inaugural Report (2019)

FORMER TEAM MEMBERS
Araba Sey,Michael L. Best, Juhee Kang, Michael Madaio, Lisandra Fesalbon, Yuchao Zhao, Naa Ansah-Koi, Don Rodney Junio
ADDRESSING THE FOLLOWING SDGs: