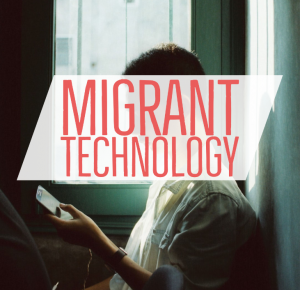 This research focuses on the use of technology by low skilled and semi-skilled workers. By drawing from findings of a number of case and design studies, it analyzes how migrants can use technology to empower their situated agency and enable them to enhance their conditions.
MOTIVATION
Human migration and displacement have emerged as key global challenges of the century. Experts suggest that labor migration alone accounts for around 65% of international migration. These migrant workers are often required to take jobs within low-skilled labor sectors and are susceptible to exploitative working conditions due to a number of factors including unfair recruitment practices, discrimination, and unequal migrant worker protection systems.
GOALS
This project aims to understand how migrant workers can use technology to support their structural empowerment, human dignity, and physical integrity. It aims to do so by generating insights and thought leadership on migration and ICTs; innovating and inventing ICTs in support of migrants, communities, and other affected stakeholders; and incorporating our research findings into evidence-based policymaking.
RESEARCH ACTIVITIES
This project consists of the following set of activities:
Ongoing
Completed
ICT Use among North Korean women in South Korea. About 30,000 North Korean defectors entered South Korea, making a dramatic transition from the most digitally oppressed country to one of the most digitally connected countries. This project aims to understand what the role is of mobile phones in the struggles and negotiation by North Korea women defectors during their migration journey and resettlement in South Korea.
Mainland Chinese Dual Migrants. This activity aims to identify the perceived affordance of social media, in particular, WeChat, for dual migrants who have first migrated from rural China to border towns, and then cross borders daily for work.
The project aims to draw together the findings of these activities to understand how technology can be used to support migrant workers' structural empowerment, human dignity, and physical integrity.
CURRENT UNUMACAU TEAM MEMBERS
Hannah Thinyane, Michael Gallo, Sophie Zinser 

FORMER TEAM MEMBERS
Jenny Ju, Juhee Kang, Karthik Bhat, Francisca Sassetti 

PARTNERS AND COLLABORATORS
ADDRESSING THE FOLLOWING SDGs: