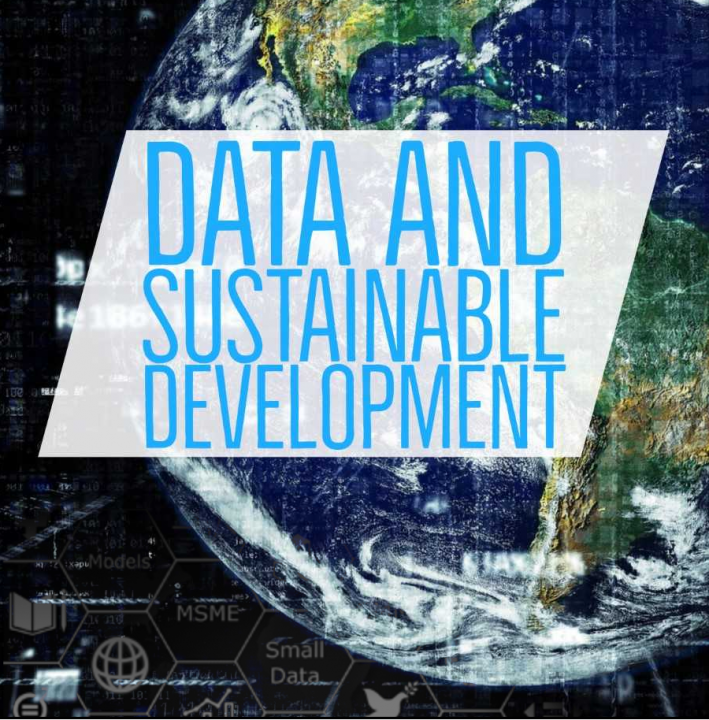 The ensuing data revolution not only holds the potential to support and inform action towards the realization of the UN Sustainable Development Goals, it also holds great potential to marginalize, exclude and misinform. This research investigates the technology-supported participation of community-level actors, and building of trust, in social indicators monitoring.
MOTIVATION
Building trust in data, especially in this era of fake news and alternative truths, is typically linked with notions of ensuring transparency and visibility, data quality assurance, and maintaining data provenance. Beyond these data-centric aspects, trust is also associated with socio-political notions of democratic participation, civic engagement, citizen ownership and buy-in. Thus building trust within the data ecosystem and "leaving no one behind", which is a core principle of the UN Sustainable Development Goals, are not two disparate concerns in indicators monitoring but are rather aspects of the same goal of progression towards the maturity of the social indicators ecosystem.
GOALS
This project has the goals of exploring and expounding on the role of data (esp. social indicators) towards individuals development and wellbeing; supporting and catalyzing community-level action towards the Sustainable Development Goals (SDGs); democratizing social indicators monitoring by highlighting and demonstrating the role of the bottom-up, micro-level, citizen-generated data to complement the official social indicators; and enhancing trust in social indicators data.
SMALL DATA APPROACH
Overall, this research adopts the small data for development approach, which is "an approach to data processing that focuses on the individual (or the source of data) as the locus of data collection, analysis, and utilization towards increasing their capabilities and freedom to achieve their desired functioning".
Small data is about empowering people, who are in most cases the sources of data, with relevant and actionable insights from data through adopting an approach of analyzing data at the same unit at which it is sampled. Small data not only enables and supports individual and community level development action, but also allows for a nuanced understanding of the complex human development phenomenon. Thus, the bottom-up, micro-level, citizen-generated, locally-relevant data stands to augment and complement the largely top-down, macro-level human development data. Only through a synergistic interaction between the small data approaches and the traditional social indicators approaches within mature data ecosystems, can the full value and utility of data for development be achieved and delivered.
RESEARCH ACTIVITIES

Ongoing
Participatory indicators for Tamil Nadu MSME sector – The research aims to support the localization of SDGs for the MSME sector in Tamil Nadu – India, to facilitate the active participation of the MSME firms in indicators monitoring, and to explore the modalities of engagement and participation for the MSME firms.
Data Marginalization and Exclusion – The research aims to identify the dimensions of marginalization and exclusion of individuals and population groups throughout the course of data processes in development activities.
Completed
A Capability Maturity Model for the SDGs – Capability Maturity Models (CMMs) for National Statistics Offices (NSOs) are an instrument for ascertaining the maturity of the organizations' processes and systems towards the production of high-quality, trusted indicators data. This research aims to develop a prescriptive, multi-dimensional CMM to assess the maturity of NSOs and to prescribe pathways towards increased maturity.
Data Intermediation and Collaboration with Community-based Organizations – Community-based organizations (CBOs) have the potential to play a unique and crucial role in the process of implementing and monitoring progress towards meeting the UN SDGs. The research explores the modalities of engagement for CBOs, unpacks their data intermediation and collaboration role within the indicators data ecosystem, and explores the role of technology to amplify their engagement.
Citizen Data for Health and Wellbeing– Individuals are increasingly engaged in indicators data monitoring, through personal informatics, life-logging, quantified self, and from IoT sensor data. This research focuses initially on SDG 3 "health and wellbeing" and investigates individuals' current data collection and monitoring practice; explores motivations and incentives for data use; investigates data utility, sharing and social sense-making; and explores data enablement through ICT solutions.
FEATURED PUBLICATIONS
CURRENT UNU Institute in Macau RESEARCHERS
Mamello Thinyane, Debora Christine
Former Team Members
Michael L. Best, Fan Yang, Ignacio Marcovecchio, Karthik Bhat, Lauri Goldkind, Vikram Cannanure


ADDRESSING THE FOLLOWING SDGs: