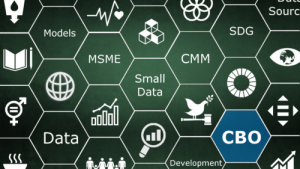 Achieving and monitoring the Sustainable Development Goals (SDGs) requires the partnership of stakeholders at various levels. Community-based organizations (CBOs) are playing critical roles in facilitating connections between stakeholders at the national and local levels, in representing community interests to actors beyond the community, as well as in providing support and services for the local community.
In the context of SDGs, CBOs thus have the potential to play a unique and important role in the process of implementing and monitoring progress towards meeting the SDGs. More importantly, CBOs' active participation in the SDGs implementation and monitoring processes could facilitate increased participation of vulnerable and marginalized groups, and is a critical link towards a more effective SDG progress monitoring program.
Through exploring the opportunities for engagement with CBOs, this project is interested in exploring their potential intermediation and collaboration role within the social indicators data ecosystem, i.e. the network of data assets, analytics, applications, actors, data value creation process,and the outputs of data processing involved in the monitoring and reporting of social development progress.
The project is undertaken in partnership with one of the largest CBOs in Macau which operates multiple centers that provide social services to diverse local vulnerable groups. With insights generated from the pilot project, a tool for data and ICTs enablement for crowdsourcing of homelessness cases in the city, as well as CBO's outreach operations, internal use, and reporting has been developed through a participatory process.
RELEVANT OUTPUTS
Thinyane, M., Goldkind, L., & Lam, H. I. (2018). 

Data Collaboration and Participation for Sustainable Development Goals—a Case for Engaging Community-Based Organizations

. Journal of Human Rights and Social Work, 1–8.

Thinyane, M., Bhat, K., Goldkind, L., & Cannanure, V. K. (2018).

Critical Participatory Design: Reflections on Engagement and Empowerment in a case of a Community Based Organization

. Proceedings of ACM Participatory Design Conference, Hasselt and Genk, 2018/08/20-24.

Goldkind, L., Thinyane, M. & Choi, M. (2018). 

Small Data, Big Justice: The Intersection of Data Science, Social Good, and Social Services

. 

Journal of Technology in Human Services, 

36:4, 175-178, DOI: 10.1080/15228835.2018.1539369

Thinyane, M., Bhat, K., Goldkind, L. & Cannanure, V. K. (under review), The messy complexities of democratic engagement and empowerment in participatory design – an illustrative case with a community-based organization. CoDesign Journal.
TEAM MEMBERS
Mamello Thinyane, Karthik Bhat, Lauri Goldkind, Vikram Cannanure, Lam Hoi Iam
STATUS
Completed
PROJECT BRIEF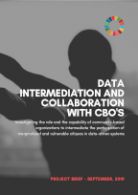 ADDRESSING THE FOLLOWING SDGs: