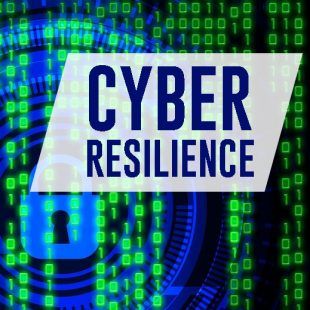 This project aims to enhance the cyber resilience of the civil society in Macau SAR and around the world through the development of a civil society-centered cyber resilience management model, and the operationalization of the model through tools and applications in partnership with civil society and government stakeholders.
MOTIVATION
Information and communication technologies are part of the critical infrastructure that supports all areas of our lives, from health and transportation to entertainment and leisure services. At an individual level, digital technologies are permeating personal spaces, for example, through personal health informatics, wearable computing, and smart digital assistants. At the collective societal level, smart digital technologies are being embedded in core human settlement infrastructures – such as through smart city developments. Cyber resilience enhances the ability of individuals, communities, cities, and countries to achieve the desired level of functioning in the face of the inevitable disruptions of information and communication technology services and infrastructure due to adverse cyber events – which are caused by technical and system faults, advanced persistent threats, as well as natural phenomenon such as floods and typhoons. Resilience as a goal is articulated in Sustainable Development Goal 11 "Sustainable cities and communities", the New Urban Agenda, as well as in the Sendai Framework.
Despite the potential impacts of adverse cyber events on individuals and community-level stakeholders, cyber resilience has traditionally been considered from the perspective of governments, private sector companies, and organizations. It is typically considered from the single domain of technical systems, hence towards ensuring the resilience of critical information infrastructure, supervisory control and data acquisition systems, and information and communication technologies infrastructure.
This perspective neglects the role and the responsibilities of citizens and community-level stakeholders towards cyber resilience. It also fails to recognize cyber resilience as an attribute of the whole system and as requiring a whole-of-society approach. Further, it fails to take into consideration the multi-dimensionality of cyber resilience.
TEAM MEMBERS
Mamello Thinyane, Debora Christine
PROJECT BRIEF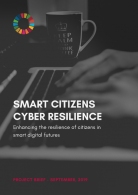 RELEVANT OUTPUTS / FEATURES
Thinyane, M. & Christine, D. (2020). Co-production of Cyber Resilience in Asia and the Pacific: Abridged Preliminary Report. United Nations University Institute in Macau.
Thinyane, M. & Christine, D (2020). Cyber resilience in the time of COVID-19 and beyond, South China Morning Post, 12 May 2020
ENGAGEMENTS
Thinyane, M & Christine, D (2020). Invited Panelist "Smart Citizen Cyber Resilience in Asia and Pacific", Building Digital Resilience for COVID-19 Response and Recovery webinar series by IEEE Standards Association and eWorldwide Group, 14th – 16th April 2020
FUNDER
This work is supported by the Science and Technology Development Fund of Macau (FDCT) under Grant No. 0016/2019/A.

ADDRESSING THE FOLLOWING SDGs