The SMART Citizen Cyber Resilience Ontology (SC2RO) has been developed to model the citizen cyber resilience domain knowledge, identifying the resources (assets), vulnerabilities, threats, responses (countermeasures), and harms (impacts). The ontology identifies socio-technical cyber threats and maps countermeasures along with the four resilience phases of prepare, absorb, recover, and adapt.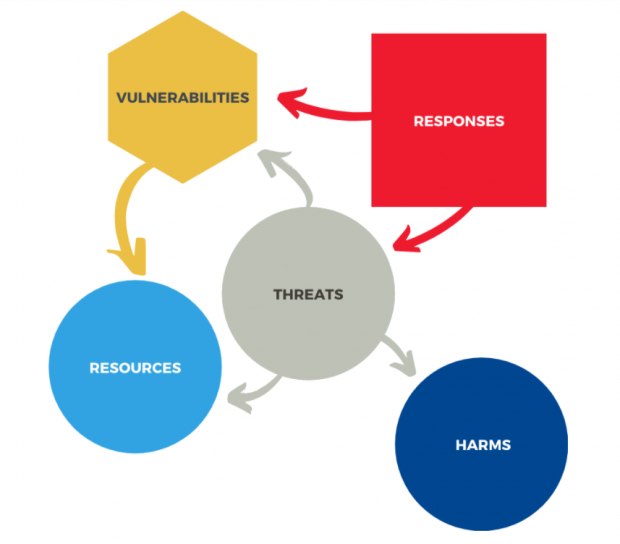 This ontology provides a formal and shared specification of citizens' cyber resilience domain. In the context of cybersecurity risk management and recovery, ontologies provide the following benefits:
They provide a common vocabulary, and therefore, a shared understanding that helps address the ambiguity and communication problems that arise out of multi-stakeholder interaction.

They serve as a reference model for domain knowledge.

They facilitate semantic interoperability, communication, and coordination between relevant stakeholders.

They allow for automated valuation of risk management plans.

They enable an analysis of domain knowledge.

They inform the formulation of risk management systems' functional requirements.

They allow for superior reasoning about domain knowledge, than traditional Relational Databases.
RELEVANT RESOURCES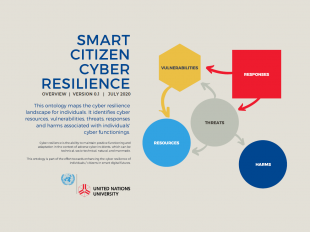 SMART Citizen Cyber Resilience Ontology Brochure
This is a regularly updated brochure of the SMART Citizen Cyber Resilience Ontology. It provides overview documentation of the ontology.
Download the brochure here.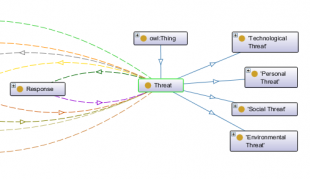 SMART Citizen Cyber Resilience Ontology Github repository
Visit the public Github page for the SC2RO ontology to access the RDF/OWL file and the documentation, as well as to contribute.

RELEVANT OUTPUTS / FEATURES
Christine, D; Thinyane, M & Un, C (2021), Privacy in the New Normal: the Implications of Covid-19 Tracking and Tracing Technologies on Privacy and Cybersecurity, ETHICOMP 2021 – New Technology Ethics
(View the presentation or Read the paper)

Thinyane, M. & Christine, D. (2020), "SMART Citizen Cyber Resilience (SC2R) Ontology", In ACM proceedings of the 13th International Conference on Security of Information and Networks (SIN'20), Istanbul – Turkey